A Guide to Outsourcing Your Military and Commercial Packaging
Chapters
Introduction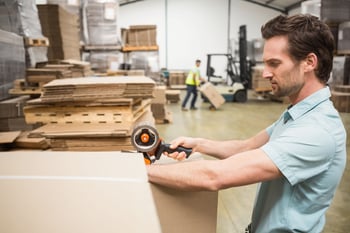 As an experienced government contractor you are already aware of the ins and outs of winning an award, fulfilling the contract and getting the product to its end destination on time.
Whether you are currently packaging in-house or already outsourcing your packaging, this page will provide you with what you can and should be considering to have the best chance for continued success in packaging and fulfilling government contracts.
The world has changed due to COVID-19 - Has your way of doing business changed also?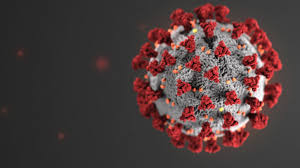 Since March of 2020, the COVID-19 pandemic has had a profound effect on manufacturing companies, some who are being forced to re-evaluate their supply chains, while others have had to reduce staff because of quarantine or employee illness. Perhaps your business has experienced one of these scenarios.
Many industries have also experienced loss and contraction - including the packaging industry. As a result, it's harder than ever to locate the right packaging resources if you're looking to outsource part of your supply chain.
As a result of Covid-19 or for other reasons, companies' like yours' may be seeking a new packaging resource.
Has there been a reduction to your In-house packaging staff - due to the pandemic or other reasons?
Has your packaging house closed recently - due to the pandemic or for other reasons?
Have you added additional or new locations that are too far away from your current packaging house?
Have you expanded past the capacity of your in-house or outsourced packaging resources?
Are you concerned that the packaging resources you're using may not be able to handle all the military specifications required for your contracts?
Do you have concerns about your packaging contractor carrying out your contracts correctly and on time?
Do you need to create special packaging instructions (SPI) for a new part?


If you've answered "yes" to one or more of these questions, consider working with a packaging "partner" that is experienced in mil-spec packaging. Learn more about what a packaging partner looks like below.
What's the difference between a packaging partner and a vendor who does your packaging?
Not every packaging company is able and willing to partner with you. Here's why a partner is important:
| | |
| --- | --- |
| Vendor | Partner |
| Will take each order and fulfill it as requested | Is invested in your long-term success and will work with you strategically |
| Doesn't necessarily feel accountable to your bottom line | Is an extension of your company and will see your success as their success |
| Will work with you job to job | Is willing to invest the up-front time to scope larger, more complex jobs |
| May or may not be available right away or day in, day out to work with you on your packaging and shipping needs | Is there with you every step of the way |
| Often does not have the deep knowledge and understanding of your business the way a partner would | Takes the time to learn your business and understands your needs, from project to project for long term success |
Working with a partner comes down to having trust, reliability, and a strategic alliance.
How to work with a packaging partner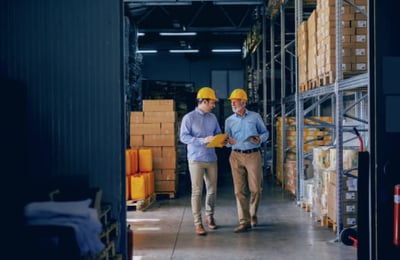 Working with a trusted resource like a packaging partner will require certain commitments from you and your team too. Are you willing to:
Make sure that you are providing them access and information they need to do their work?
Invite your packaging professionals to your team calls and your strategic planning sessions?
Help them align with your goals?
Maintain open and transparent communication?
Why outsource your packaging needs?
Are you considering moving from an in-house packaging and shipping function or expanding your team by outsourcing? Scaling your business with an external packaging partner provides several benefits to you as an experienced federal contractor.
Focus on core business
Letting your packaging house focus on the mil-spec requirements and details, means you can focus on your business.
Leave it to the experts
You don't need to figure out mil-spec packaging requirements yourself or the logistics behind storage and distribution of goods. And for companies, who do some in house packaging, you can expand, without hiring additional staff members for packaging. This saves you cost on labor, taxes, and benefits. You also don't need to hire more in-house packaging staff or pay for a physical space. Stress less knowing that these operations are handled by the experts.
Reduce operational costs
Save money on in-house packaging and material handling space and labor, as well as saving on freight costs, when finding a resource closer to your facility.
Fulfill orders
Did you have to let employees go because of the COVID pandemic? Are you no longer able to complete your customers' orders? Are you maxed out at your current capacity? These are all good reasons to outsource your packaging, warehousing, and distribution needs.
Trusted resource
Find a company that will work hand in hand with you to develop your next bids, that knows your business and the federal contracting process and can grow with you as you expand. A packaging partner is a resource that you can trust to get it right every time and is there when you need them.
Looking for a partner?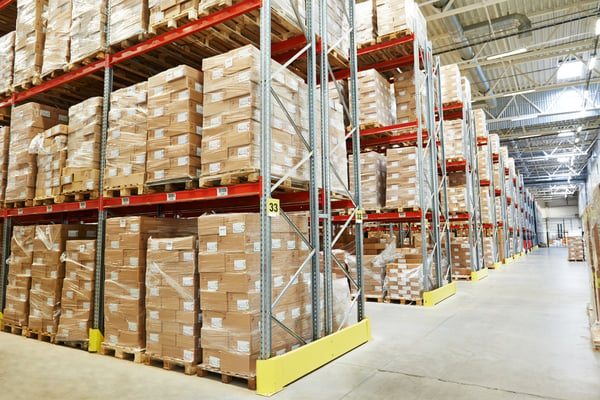 Whether you're looking for a new partner, expanding your operations, or looking to switch packaging houses, keep these in mind:
Pricing
Share your budget with your packaging partner. Keep in mind your packaging house will be taking into account the cost of labor, materials, space, and how fast you need the job done. Also, make sure sure you are comparing apples to apples if you are quoting the job out to multiple packaging houses.
Mil-Spec experience
Find a company specializing in mil-spec packaging. They will be able to guide you on your responsibilities as the prime contractor and make sure you are delivering the product, packaged in compliance with the contract and on-time.
Other capabilities
If you require other capabilities such as warehousing, and distribution, find a warehouse with enough space to store and distribute your products.
Location
By choosing a partner that's close to your facilities, you incur fewer freight and transportation costs, which means a better bottom line for you. Being closer also allows you to easily visit your packaging partners' facility when necessary.
Specialized needs
Many packaging jobs require special shipping containers, custom packaging materials, and preservation requirements and supply inspections. Ensure that the company you want to work with can accommodate your needs.
Manage cash flow
Choose a partner that can work with government contractors or your vendors and customers to submit invoices, request or arrange shipping, provide necessary documentation, and handle any questions to ensure you meet your contract requirements. This will save you time and money and ensure you are paid quickly to manage your company's cash flow more effectively.
Why Mayer Alloys Corporation?

Mayer Alloys offers military and commercial packaging solutions customized to your contract requirements - and we're practically in your backyard. We partner with our clients and take on labor intensive projects, service part packaging, warehousing and distribution.
Located in Ferndale, MI, Mayer Alloys is centrally located near major expressways (I- 696, Southfield Freeway (M39), and I-75), close to downtown Detroit and Windsor, CA, and the surrounding metro Detroit area. Our warehouse has over 36,000 Square feet to receive your parts and package them, as well as providing storage and distribution services.
Mayer provides customized solutions that address every aspect of military packaging including the creation of special packaging instructions for new parts, building customized containers including mil-spec wooden crates, and electronic invoicing via WAWF to minimize payment delays.
Mayer Alloys packaging capabilities include:
Assembly
Bagging
Boxing
Counting
Corrugated Box Solutions
Crating
Distribution
Electronic Invoicing via WAWF
Inventory Management
Kit Assembly
Labeling
Military Packaging
Mil-spec Packaging
Military Preservation
Repackaging
Sorting
Storage
Package Engineering
Parts Packaging
Warehousing
Fast Quoting: Mayer Alloys offers quick turn around times for your quotes to ensure you can build your packaging costs into your quote and submit your bids on time.
Interested in working with us to handle your packaging needs? Schedule a call with our Packaging and Government Specialist! (844) 564-6087 x103
Tell us more about your military and commercial packaging needs.