Babbitt is also called Babbitt metal or bearing metal. It is used for the bearing surface in a plain bearing. Its is any of several tin or lead based alloys used as bearing material for axles and crankshafts, based on the tin alloy.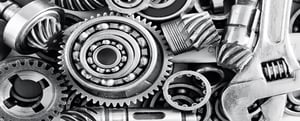 Babbitt was invented by Isaac Babbitt for use in steam engines. Modern Babbitt provide a low-friction lining for bearing shells made of stronger metals such as cast iron, steel, or bronze. It can be made from high-tin alloys with small quantities of antimony and copper, high-lead alloys containing antimony, arsenic and tin and intermediate tin-lead alloys with antimony and copper.
It is most commonly used as thin surface layer in a complex, multi-metal structure but its original use was as a cast-in-place bulk bearing material. Babbitt metal is soft and easily damaged, which some people might believe this will make it hard for bearing surface. But it has hard metal in a soft matrix of tin or lead create a material strong enough to bear relatively high speeds and loads yet soft enough to embedded dirt or other intrusions and not seize up on a spinning shaft in case of lubrication failure.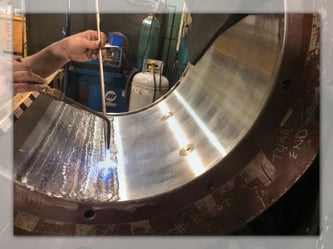 Tin Babbitt can be used higher temperatures than the cheaper lead alloys, but most Babbitt cannot endure prolonged use in high performance combustion engines for which bearings are now made with linings of copper and aluminum alloys.
We have a mission to provide innovative solutions, with customer satisfaction as our first priority when it comes to supply of quality alloys no matter what their purpose and if you are looking for genuine Babbitt alloys that are used in capacitor manufacturing and bearing assembly and repair as a few examples then you can rest assured we can supply you at great savings in price as much as you need.
Mayer Alloys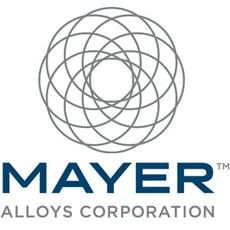 Mayer Alloys is a solder distributor that stocks and supplies a complete line of solder. As the Master Distributor for AIM Solder, all material we stock and supply is guaranteed and certified to comply with ISO 9001 standards. Mayer Alloys stocks a full line of the highest quality, non-ferrous metals specializing in tin and lead-based alloys, and lead free alloys for manufacturing and/or fabrication. We will ship your items the same day it is ordered in most cases. Customer service and technical assistance is always available to ensure you are getting the right materials. For technical support, please contact us at 888-513-7971 or email us at sales@mayeralloys.com.